If you're in your mid to late twenties then I'm sure we can add getting onto the property ladder as one of the many worries that keep you awake on a Tuesday night.
My Mum is constantly telling me that I need to save to buy a house, that investing in property is a sound investment and will help set me up financially for my retirement. Property prices have increased steadily for decades and will continue to do so, weathering the financial crises.
I can see her point of view from where she is standing because she is part of a generation where the advice for a good life was extremely different. Studying hard, going to university and finding a steady job was sure to lead to a happy, financially secure life.
Buying a house and selling it for a profit was seen as part of the journey to achieve financial success, it was seen as an asset that you could make liquid again relatively easily and use as a pension pot.
Is a property really that sound an investment?
It's true that property prices have risen by phenomenal amounts over the decades, in the 1980s the average house price was £39,500 and less than 40 years later, the average house in the UK is now bought for £227,000.
At first glance, houses bought in the 80s have seen a 467% increase, one could imagine those homeowners to be pretty pleased with their investment and they are probably looking forward to a stress-free retirement. However, once inflation has been taken into account, those returns on their property investment have actually been completely wiped out.
I've only just begun my journey into educating myself financially, but the last book I read, 'How To Own The World' explained this perfectly.
There is a section in the book where the author, Andrew Craig, argues 'Is A £1 Million House Still A £1 Million House When It's Worth £1 Million?' Andrew explains that some people who bought a £1 million house in Central London in 2006 still consider their house to be as valuable today as it was then.
Unfortunately, due to inflation, their £1 million pound house has actually fallen in value and their net wealth has decreased overall.
Inflation keeps going up every year and even though house prices do go up as well, they just can't keep up with the crazy rate of inflation. Further cons to investing in property include the cost of maintaining a home as well as recent tax changes making investment returns even less profitable.
Saving and buying a house is no longer a sure route to creating wealth, the poor returns and extra costs just don't make sense. In fact, in a study of data stretching back 118 years, the housing sector globally has actually returned a 'quality-adjusted real capital gain' of approximately only 2.1 percent per year.
The more I think about it, the more this whole 'Buy a House' mentality just doesn't make sense.
Literally, nearly everyone I know talks about saving for a deposit for a house and setting themselves up for retirement yet at the same time a recent study by State Street, the investment bank, showed that only 6% of young Britons think they will be able to afford the lifestyle they want in retirement.
Things aren't adding up, if more and more people are going to be struggling in retirement why are we still doing the same thing? Obviously buying houses is not working, so why do we keep doing it?
If I don't want to buy a house then, what do I plan on doing in my retirement?
I want to invest in stock markets.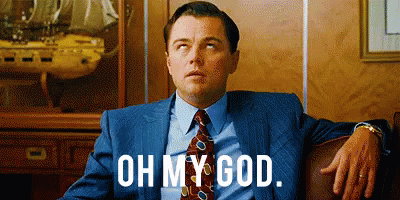 In the UK, between 1900 and 2017, investing in the stock market would have netted an annualized return of 5.5 percent while house prices saw increases of 1.8 percent a year while in the US, investing in stocks produced annualized returns of 9.6 percent a year between 1900 and 2017. The number don't lie.
At the moment, I currently do not know a whole lot about stocks and shares.
Full disclosure, I know nothing.
However, I won't let this deter me. There are literally thousands of books out there on the subject, and I plan on educating myself to the maximum in order to make sensible decisions on how to invest my money.
With the power of the internet, I no longer need to starts tens of thousands of pounds in capital, I can use social trading platforms such as Etoro to start with small amounts and see how I go.
I am excited to begin this journey and see what kind of returns I can make.
Creating wealth is a marathon not a sprint, I'm sure I will trip up a few times on the way but my whole philosophy on this blog is to live life a little differently to everyone else and from where I'm standing, what everyone else is doing just doesn't seem to make a whole lot of financial sense.